China University of Mining and Technology
Listed in Project 211, China University of Mining and Technology (CUMT) is a comprehensive university and is reputated as a nationally prestigious university in sciences and technologies in mining. * Project 211 is a national program approved by the Chinese government that was started in 1995. The government substantially and intensively invests in about 100 prestigious universities selected from 1,794 higher learning institutions nationwide to improve their overall capacity.
| | | |
| --- | --- | --- |
| | | |
| CUMT Beijing Campus | | Xuzhou Campus |
History and Heritage
CUMT (中国矿业大学) was initially operated under the name of Jiaozuo Road Coal Mining School in 1909, and had a name change of China College of Coal and Mining in 1950 when it was stationed in Tianjin, a port city in the north of China. In the restructure period of China earlier 1950s, a number of departments of mining and technology disciplines from Tsinghua University, Tianjin University, Tangshan Railroad College, merged into CUMT to form a prestigious polytechnic-styled college, the Beijing Coal Mining College. Later, the college was transferred from Beijing to Sichuan Province in 1960 and moved once again in 1978 to Xuzhou City of Jiangsu Province with a new name, the China College of Coal and Mining. Under the approval from the Ministry of Education of the State Council, the institution was rename in 1988. CUMT now has two major campuses, the Beijing campus, mainly for graduate education, and the Xuzhou campus for undergraduate. The university is supervised by the Ministry of Education. The university has 16 schools with around 20,000 undergraduate students and near 3,000 graduates. There are 3,000 university staffs, and among them, three fourths are teachers or professors, including five most respected academicians of China Academy of Engineering. CUMT Beijing campus is located in Xueyuan Road, Haidian District of Beijing, with the National Olympic Park to the east and the Summer Palace and Yuanmingyuan Ruins Park to its west. The campus covers a total area of 217,000 square meters and is fully equipped with teaching and research facilities for its graduate and academic programs. CUMT Xuzhou campus is located in Jiefang Road, Nanjiao District of Xuzhou City, a city with abundant natural resources especially for minerals. This campus is mainly for undergraduate education. The current president of the university is Prof. Wang Yuehan, a scientist in the field of strata control, rock mechanics and soft rock control technology.
The first private university in Jiangsu
Sanjiang University (SJU)
Sanjiang University is the first private institution of higher education registered in Jiangsu Province and is located in Nanjing City. The university consists of 18 academic departments including English, Japanese, Business Management, Law, Tourism, Computer Science & Technology, Civil Engineering, and Architecture. SJU has currently about 7000 students. Contact inforomation: 460 Anhuai Village, Nanjing, Jiangsu, 210037. Tel: 25-8560 0409, Fax: 25-8561 5253, Web: www.sju.js.cn
---
A Private College for Design
Guihu College
This is a newly established higher learning institution funded by private sectors, and is famous for its design programs. " We design our courses according to the demands of the job market so our students can easily find jobs after their graduation." said Xu Shiliang, the President of Guihu College. Contact information: 1 Chao'an District, Kunshan, Jiangsu, 215332.
---
A Prospective Higher Institution
Zhengde Vocational & Technical College
This college is a nongovernmental higher learning institution and has set its campus in a most prestigious development zone in Nanjing. In the recent years the college has been becoming well-known private institute for many students and their parents.
---
Back to home page
Advertisement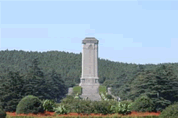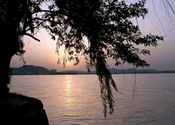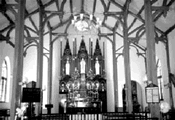 Advertise
Web Services
Live Poll
---